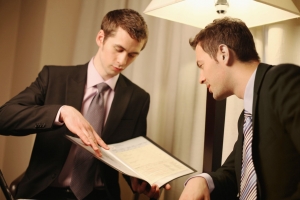 Stolberg, Ebbeling & Blanchette, LLP is a certified public accounting firm based in Worcester, MA. We offer a wide variety of services, including tax planning and compliance, management, business consulting, valuation and financial accounting.
Our firm believes that professionalism and integrity are fundamental keys to success in all of our business dealings. Ultimately, our goal is to ensure that our clients meet their financial goals in the most efficient and effective way possible. We do this by developing creative and practical ideas, as well as by implementing the newest technologies and advancements in communications.
We provide financial accounting attestation services, including compiled, reviewed and audited financial statements, financial forecasts, budgeting and agreed-upon procedures. We also provide corporate and personal tax planning and compliance management, including research and implementation of specific tax opportunities identified.
In addition to traditional tax and financial accounting services, we provide business advisory services year-round. A sample of our value added services includes: